AOP and OOT's new mission (if you choose to accept it)
On March 25 & 26, 2012, American Opera Projects and Opera on Tap will give the go sign to their newest collaboration - OPERAtion Brooklyn. After 10 performances of their series Opera Grows in Brooklyn, AOP and OOT will return to Galapagos Art Space with this new series that presents "the most daring of contemporary opera and song in a relaxed, nightclub-style evening that encourage[s] drinks and discussion as part of the new classical experience. " "We were looking for a direction to take Opera Grows in Brooklyn in 2012," says AOP Producing Director Matt Gray, who co-produces the event with OOT's Artistic Director Anne Hiatt, "and after assessing the successes of that series, we realized we most enjoyed ourselves when we were producing bigger and bolder. So, we decided to do fewer shows during the year, but make those we do real can't-miss events. To convey this commitment we felt a new name was in order, something that showed our passion and determination for presenting the best of Brooklyn's contemporary opera scene."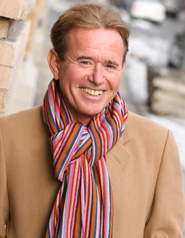 OPERAtion Brooklyn will kick off with a two-evening festival of Alice in Wonderland-inspired works called Curiouser & Curiouser, featuring a performance by the composer most musically associated with Lewis Carroll - David Del Tredici. Celebrating his 75th birthday the week before, Del Tredici, practically a legend of New York's contemporary classical scene, will play piano for a revival of his 1986 work for soprano and 10-piece orchestra Haddocks' Eyes, based on a section of Carroll's Through the Looking Glass. Excerpts from the Alice-inspired operas Dreaming of Wonderland (Manly Romero, composer) and Wonderglass (Susan Botti, composer) will also take audiences down the operatic rabbit hole.
As if that weren't enough,  "Curiouser & Curiouser" will feature intermezzos from a collection of New York's top circus-burlesque artists in a two-part program entitled "Through the Peeping Glass." Producer Rita MenWeep has put together a mixture of acrobats (Joshua Dean, Ben Franklin), contortionists (Miss Ekaterina), and burlesque stars (Jenny C'est Quoi, Tigger!, Creamy Stevens) who will portray some of the most iconic characters in Wonderland in the most unexpected of ways.
How did burlesque and opera come together? "I've known Rita for years," says Gray. "I was actually in a play where she did her first-ever burlesque act. After one of our Opera Grows in Brooklyn performances I was thrilled to find that the late-night act was her burlesque version of The Wizard of Oz. Seeing the crossover happen between our audiences, we both thought, 'Man, it would be great to get these people together. They don't know what they're missing."
American Opera Projects and Opera on Tap have been artists-in-residence at Galapagos Art Space since 2009. The venue, just off the waterfront in DUMBO, Brooklyn, has been a primary destination for both new music and burlesque since it was founded by Artistic Director Robert Elmes in 1995.
"What's funny is that the fans of neo-classical/opera and the fans of neo-burlesque know that both genres are misunderstood as either too highbrow or too lowbrow, respectively," says Opera on Tap's Anne Ricci. "We hope to prove to the unfamiliars how wrong they are on both those counts. But we're not middlebrow, either!" she laughingly adds.
Tickets for Curiouser & Curiouser are available at Galapagos's website here. Complete OPERAtion Brooklyn program information is available at www.operationbrooklyn.com.
David Del Tredici Photo Credit: Paula Court